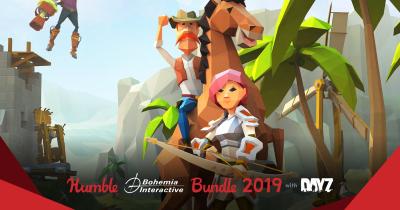 Hello dear all,
One of the reasons why you might read this topic is because you have been considering trying Original War, which is being offered in the latest
Humble Bundle's pack
at
https://www.humblebundle.com/games/bohe ... 019-bundle
!
A clarification of the current state of Original War and its community is necessary so you get a better understanding of the charm that eminates from this jewel of a game:
DEVELOPMENT OF THE GAME AND OF THE COMMUNITY
Although the game was released in 2001, it is important to know that
it's still being maintained
by Stucuk (he uses House as his Steam nickname). He's been the head of every game update since 2005, that is to say fourteen years ago from now when he created OWS (Original War Support).
Throughout the years, several other communities appeared in addition to
OWS' forums
on the net such as:
OWN (Original-War.Net), which attempts to reach an international target audience but contains mostly most of the Polish fan-base ;

WsF (WarSiberite), French fan-base.

Some other websites have gone 404, we can think of OWAR Centrum (Czech fan-base). Special mention to "other-purpose" websites such as Throwback modification, which now focuses itself on the Steam workshop.
In
2019
, Original War is following a big schedule with the upcoming release of SGUI: an entire graphical update of the game which also opens huge doors to modders. Some mods are currently using the latest SGUI technology and seem very promising (it includes the Multiplayer version of the Russian and American campaigns).
Last month, the community also discovered a new way to create textures for Original War's maps with the help of a deep learning program. This is synonym to an increasing number of new maps being released in future mods, maybe even in the vanilla game if the results are convincing. The previous method was to use some old programs to create textures manually and that required a bit of skills and too much time. Too much energy.
THE CURRENT HUB OF THE COMMUNITY
https://discord.gg/znRgFby
Every latest info can be found on our
Original War Discord server
where every heads of OWS, OWN and WsF were given admin rights resulting in a better teamworking community.
The latest patches can be downloaded on our Discord server months before they are uploaded to the actual Steam servers. This also includes work-in-progress patches and snapshots (small modifications that usually require to be reviewed by the community).
Most multiplayer games hosted in OW's lobby are being tracked by OW's bot on our Discord bot channel, and a bunch of players report their new open games on a daily basis. We are currently undergoing a higher report of open games on our channels so you should take advantage of that!
WHY IS ORIGINAL WORTH IT?
Original War has a very strong and convincing story which actually lets you take real decisions that have real impacts on your game. Once a character dies, it is gone forever and it will often trigger new paths for you to follow. Indeed, every characters are unique, they are being given their own skills, names and animated faces.
The game runs in a slow tempo which is actually a combination of several gameplays: your first step would be to find crates of resources which people from the Present send to you using the TAWAR (EON). That would also include exploring the map. Then comes the building step, where you need to place several unique buildings such as a laboratory and a workshop.
The gameplay splits in several phases at this point as you merge between Science (your scientists need to work on technologies so you unlock new gameplay mechanics) and Advanced Constructions: while your engineers build up your defenses, your mechanics will create new vehicles given the vehicles parts that you decide to use for each of them (type of engine, type of wheels, type of control, type of armor).
With so many tools given to you, you can easily think of every possible ways to complete your objectives, might you play in singleplayer or multiplayer. You will learn a lot from your choices, and even though it's all about pixels then you might create some sort of bound between yourself and the characters who happened to be dubbed in many different languages entirely from A to Z, individually.
___________________
Please join us on Original War Discord and share your discovery of the game with us! We'll be more than happy to welcome you.
Now the question is...
are you ready to step into the past?
https://discord.gg/znRgFby