OWS News - Original War 3.0.9.250 Released
By: stucuk on 15 July 2020 12:16 pm
Original War 3.0.9.250 has been released.
-
Patch Section
Changelog:
3.0.9.250
Fixed: (multiplayer, SGUI) Allied victory tickbox (Issue #607)
Fixed: Ru05, Ru06, AM15 (Issue #612)
Fixed: SetSide can cause Sync Loss in Multiplayer Game (Issue #614)
Fixed: Ru08 - people stay on a vacation (Issue #615)

3.0.9.248
Fixed: Animal names (Issue #600)
Fixed: Ru12a - Achiv conditions fix (Issue #606)
Fixed: Small Maps can have red areas at the sides (Issue #608)
Fixed: With Japanese language base names show garbled characters (Issue #609)
Fixed: ESC key opens menu while giving orders (Issue #610)
Fixed: Multiplayer Loading screen doesn't go away (Issue #611)
Fixed: AM04 achievement (Issue #613)

3.0.8.246
Fixed: loading a save when user profile has alot causes crash (Issue #601)
Fixed: OW tools show memory leak information on exit (Issue #602)
Fixed: ESC stops bringing up menu after loading save which is outdated (Issue #603)

3.0.8.243
Added: Memory Usage added to FPS counter
Fixed: Miscs bug with Campaign Tree
Fixed: Ru08, Ru11 - Achiv conditions (Issue #599)
Fixed: Memory Usage indicators now work (Map Editor)

3.0.8.243
Added: Memory Usage added to FPS counter
Fixed: Miscs bug with Campaign Tree
Fixed: Ru08, Ru11 - Achiv conditions (Issue #599)
Fixed: Memory Usage indicators now work (Map Editor)

3.0.8.242
Fixed: Ru02 - Bielkov tank bug (Issue #593)
Fixed: Ru02, Ru03 - Dangerous oil barrels (Issue #594)
Fixed: When Resolution is not set the game has a window height of zero (Issue #595)
Fixed: Mission Tree creates new branch even if there is no next mission (Issue #597)
Fixed: Dedicated Server Crash (Issue #598)
Improved: Make Load/Save dialogs stagger the loading of save preview images (Issue #596)

3.0.8.241
Added: PRESS A KEY on loading screens
Added: Dedicated Server option to make first client able to change settings
Changed: BName increased from 9 to 20 characters
Fixed: bug with american depot not being upgradable
Fixed: bug with reward screen on higher resolutions (Buttons not being clickable)
Fixed: bug with character selection screen on higher resolutions
Fixed: Ru12 - Platonov freeze (Issue #592)
Improved: Character Selection and Reward Screens sort now uses faster sort

3.0.8.236
Added: Holding middle mouse button and dragging will now move the screen
Changed: SetLives will now limit the amount of HP set to a maximum of the units maxhealth
Fixed: Selection bug relating to command panel buttons
Improved: Enchance SetMark function for additional flag colours (Issue #519)

3.0.8.235
Added: FORCEDUBBINGLANG parameter
Added: VehicleRecycled Event (Issue #408)
Added: SAIL - IsInvisible
Changed: Faces of units now have a larger maximum size in unit lists
Fixed: LIMITMOUSE causes game to hang (Issue #588)
Fixed: AM07 Steam Achievements

3.0.8.234
Added: Sort for unit face panels
Fixed: Ru12a - cannot complete the mission (Issue #590)
Fixed: Memory overflow introduced in 3.0.8.220

3.0.8.230
Fixed: Error in czech tooltip for placing turret weapon (Issue #382)
Fixed: AutoEnemy needs to be switched back on (RU07) (Issue #496)
Fixed: Fixes for AM10_cont, AM14 and AM15 (Issue #498)
Fixed: Fixed prakun model (Issue #500)
Fixed: Fixes for Am09 (Issue #502)
Fixed: Fixes for AM06_cont and AM12 (Issue #510)
Fixed: Fixes for Am08 (Issue #512)
Fixed: Fixes for Ru05 (Issue #513)
Fixed: (Multiplayer) Rocky Pass, Wilderness (Issue #520)
Fixed: Am 03, Ru 02, 03, 05, 08 (Issue #524)
Fixed: Ru 03, 11, 13, 14, 15 (Issue #525)
Fixed: Ru 06, 12a (Issue #526)
Fixed: Ru 04, 05, 08, 10 (Issue #533)
Fixed: Cinematics skip - music still playing (Issue #547)
Fixed: AM 11_Cont doesn't end when objectives complete (Issue #561)
Fixed: Am10_cont - invalid chassis (Issue #563)
Fixed: Am09_cont - missing dialog and disabled barracks (Issue #564)
Fixed: Am15a - missing Coonie Travers (Issue #565)
Fixed: Ru10 - InGameOn bug (Issue #566)
Fixed: Ru11 - units can't move (Issue #567)
Fixed: Ru09_cont - water issue (Issue #568)
Fixed: Ru02 - how to kill Platonov (Issue #569)
Fixed: Am12 - Fail retreat (Issue #570)
Fixed: Am11_cont - starting scene and polish dialogs fix (Issue #571)
Fixed: Am09_cont - disabled barracks after arabs barracks build (Issue #572)
Fixed: Ru03 - missing dialog | attacking Omicron by barracks | blockade in Kirov (Issue #573)
Fixed: Ru10 - Vsevolod blockade in intro (Issue #574)
Fixed: Ru08 - delete Masha variable if Masha not exist (Issue #575)
Fixed: Am07_cont - missing medals descriptions (Issue #576)
Fixed: Am09_cont - infinity loop while arabian barracks construct (Issue #577)
Fixed: Am11_cont - two times ending mission (Issue #578)
Fixed: Am13a - killable Gossudarov squad members (Issue #581)
Fixed: Ru02 - build lab and workshop objective (Issue #582)
Fixed: Ru03 - kirov mechanics stuck (Issue #584)
Fixed: Am15a | Ru15a - americans cannot rebuild sib mines (Issue #585)
Fixed: Am15 - Bugs (Issue #586)
Fixed: Am02 - JMM squad dead on mission start (Issue #587)
Improved: Remade OW Intro (Issue #562)
Improved: Allow multiple buildings to be placed when SHIFT key is held (Issue #532)
Improved: Make Flamethrower Destroy Environment and Burn Grass (Issue #543)
Improved: Add SAIL Libraries inside mod directory (Issue #544)
Improved: Editor - Inspect Profile Tool (Issue #553)
Improved: GUI Replaced with SGUI
Comments (
0
) -
View Comments
|
Post Comment
---
OWS News - Merry Christmas!
By: stucuk on 24 December 2019 11:03 pm
Merry Christmas!


Comments (
0
) -
View Comments
|
Post Comment
---
OWS News - Message to new players coming from Humble Bundle store!
By: Morgan on 8 August 2019 5:03 am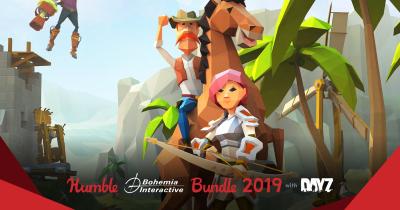 Hello dear all,
One of the reasons why you might read this topic is because you have been considering trying Original War, which is being offered in the latest
Humble Bundle's pack
at
https://www.humblebundle.com/games/bohe ... 019-bundle
!
A clarification of the current state of Original War and its community is necessary so you get a better understanding of the charm that eminates from this jewel of a game:
DEVELOPMENT OF THE GAME AND OF THE COMMUNITY
Although the game was released in 2001, it is important to know that
it's still being maintained
by Stucuk (he uses House as his Steam nickname). He's been the head of every game update since 2005, that is to say fourteen years ago from now when he created OWS (Original War Support).
Throughout the years, several other communities appeared in addition to
OWS' forums
on the net such as:
OWN (Original-War.Net), which attempts to reach an international target audience but contains mostly most of the Polish fan-base ;

WsF (WarSiberite), French fan-base.

Some other websites have gone 404, we can think of OWAR Centrum (Czech fan-base). Special mention to "other-purpose" websites such as Throwback modification, which now focuses itself on the Steam workshop.
In
2019
, Original War is following a big schedule with the upcoming release of SGUI: an entire graphical update of the game which also opens huge doors to modders. Some mods are currently using the latest SGUI technology and seem very promising (it includes the Multiplayer version of the Russian and American campaigns).
Last month, the community also discovered a new way to create textures for Original War's maps with the help of a deep learning program. This is synonym to an increasing number of new maps being released in future mods, maybe even in the vanilla game if the results are convincing. The previous method was to use some old programs to create textures manually and that required a bit of skills and too much time. Too much energy.
THE CURRENT HUB OF THE COMMUNITY
https://discord.gg/znRgFby
Every latest info can be found on our
Original War Discord server
where every heads of OWS, OWN and WsF were given admin rights resulting in a better teamworking community.
The latest patches can be downloaded on our Discord server months before they are uploaded to the actual Steam servers. This also includes work-in-progress patches and snapshots (small modifications that usually require to be reviewed by the community).
Most multiplayer games hosted in OW's lobby are being tracked by OW's bot on our Discord bot channel, and a bunch of players report their new open games on a daily basis. We are currently undergoing a higher report of open games on our channels so you should take advantage of that!
WHY IS ORIGINAL WORTH IT?
Original War has a very strong and convincing story which actually lets you take real decisions that have real impacts on your game. Once a character dies, it is gone forever and it will often trigger new paths for you to follow. Indeed, every characters are unique, they are being given their own skills, names and animated faces.
The game runs in a slow tempo which is actually a combination of several gameplays: your first step would be to find crates of resources which people from the Present send to you using the TAWAR (EON). That would also include exploring the map. Then comes the building step, where you need to place several unique buildings such as a laboratory and a workshop.
The gameplay splits in several phases at this point as you merge between Science (your scientists need to work on technologies so you unlock new gameplay mechanics) and Advanced Constructions: while your engineers build up your defenses, your mechanics will create new vehicles given the vehicles parts that you decide to use for each of them (type of engine, type of wheels, type of control, type of armor).
With so many tools given to you, you can easily think of every possible ways to complete your objectives, might you play in singleplayer or multiplayer. You will learn a lot from your choices, and even though it's all about pixels then you might create some sort of bound between yourself and the characters who happened to be dubbed in many different languages entirely from A to Z, individually.
___________________
Please join us on Original War Discord and share your discovery of the game with us! We'll be more than happy to welcome you.
Now the question is...
are you ready to step into the past?
https://discord.gg/znRgFby
Comments (
0
) -
View Comments
|
Post Comment
---
OWS News - OW Streamers Tournament 2019 - The final classification!
By: zoNE on 31 March 2019 5:40 pm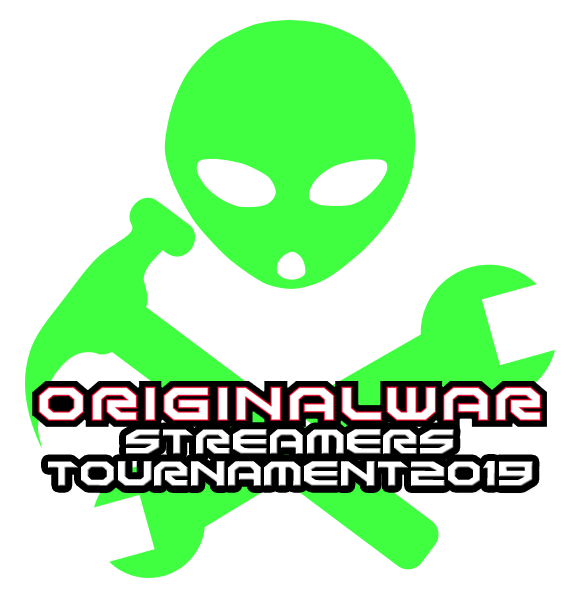 After two days of interesting matches we reached the end of the tournament! After 42 fierce battles, in which as many as 7 players fought against each other, we were able to successfully select the top four players of the
Original War Streamers Tournament 2019
. Applause for our champions!
The final classification is as follows:
1st place: Bren 8,5pt
2nd place: Thorgall 8pt
3rd place: Sali 6pt
4th place: Nefarem 5.5pt
Ladders of the tournament and records of all fights can be found at the address:
https://original-war.net/articles.php?a=streamerstour2019
We would like to thank the contestants for their participation in the contest, all those who helped with the organization for their cooperation, and the spectators for their participation! There may be another tournament after some time, but we will inform you about it in the future! And may the Force be with you always.
Comments (
0
) -
View Comments
|
Post Comment
---
OWS News - Original War Streamers Tournament 2019!
By: zoNE on 14 March 2019 7:48 pm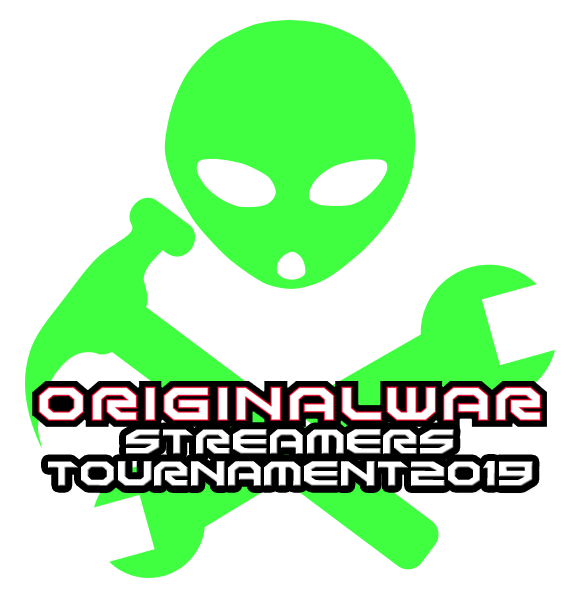 The time has come for the Great Games! We would like to invite you to the Original War Streamer Tournament, which will take place on 30-31.03.2019 at 12:00-17:00 GMT+1! The main goal of the tournament is to test all default maps, multiplayer modes, sync lost, game exploits, SGUI in multiplayer and most importantly, have fun! During the tournament, several streams will be started by your favourite streamers, and the tournament will be attended by Stucuk himself, the patch maker of the Original War! With the tournament we want to catch all the multiplayer bugs, restoring the play-ability of all maps, so that the multiplayer experience can be even better!
What's more, Sali and Stucuk suggested the tournament to be played on the brand new WIP patch, with developmental version of SGUI. Stucuk has decided to speed up his work on the patch to make it possible for contestants to test out, and show the world brand new Original War user interface!
Thanks for Sali and Stucuk for their hard work! Live streams on their YouTube channels will provide: Bren, Dragon5fly, Jakes, Nefarem, and Thorgall!
Combining fun with useful, we will be able to carry out in-depth tests of the game, and you will see your favourite streamers in action! The following people agreed to participate: Bren, Dragon5fly, Jakes, Nefarem, Sali, Stucuk and Thorgall. Their fights will take place in parallel due to time constraints.
In organisational matters, contact
Original-War.net
administration.
For more info:
-
https://forum.original-war.net/viewtopic.php?f=82&t=5950
Comments (
0
) -
View Comments
|
Post Comment